Our Services
Tailor Made Treats
We collaborate with clients to bring their gifting ideas to life. Whether you need guidance on raising brand awareness or have a clear vision in mind, we're here to help. Customise our existing gift boxes or create a bespoke gift with your logo, custom inserts, and branded stickers. Let us craft a unique gift that reflects your brand's essence.
Ready to Go Gifts
Quick and easy gifting solutions for all occasions  
Discover our diverse range of off-the-shelf gifts for individual and corporate gifting needs. From hampers to artisan chocolates, letterbox-friendly treat boxes, and baking kits, we have something for every occasion. Choose our ready to go gifting solutions for gifts you'll be proud to send.
Express Branded Gifting
Your logo, tastefully printed and meticulously affixed to our exclusive gift boxes
A step between ready to purchase and complete branding. With a quick turn around time, these are the ideal corporate gifts in a hurry.
Fully Customised Gifting
A gifting solution unique to your business 
Let's discuss your unique corporate gifting idea and create a bespoke solution that fits your brand and budget. Whether it's our sweet treats or luxury merchandise, we'll work together to craft the perfect gift for your campaign. We can customise the packaging, incorporating your company colours, branding, and logo. From letterbox-friendly boxes to eye-catching displays, we'll ensure your gift stands out. Complete the package with branded tissue paper, personalised inserts, and more.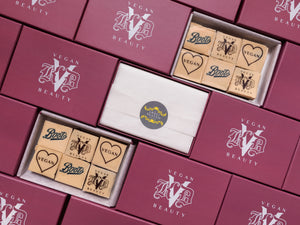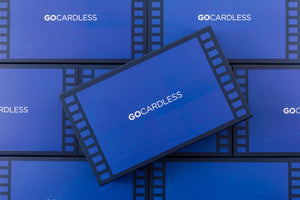 WORLDWIDE DELIVERY
With worldwide delivery, we ensure that your gifts reach their intended recipients no matter where they are located.
SINGLE & MULTIPLE ADDRESSES
Whether you need to send gifts to a single address or multiple addresses, our efficient logistics system can handle it all.